COVID-19 UPDATE:
YES! The Sumay Marina Adventure Center is OPEN!
Due to COVID-19 preventive measures, in an effort to protect our workforce, patrons, and community
,
we are currently accepting credit/debit card payments only - NO CASH.
We appreciate your continued patronage, patience, understanding, and cooperation as we implement these preventive measures during this uncertain time.
Outdoor Recreation offers monthly guided hikes and trips throughout the island, as well as rental gear for camping, snorkeling, biking, etc. We have party games and equipment rentals (i.e. bouncy houses, coolers, tents, etc.) too!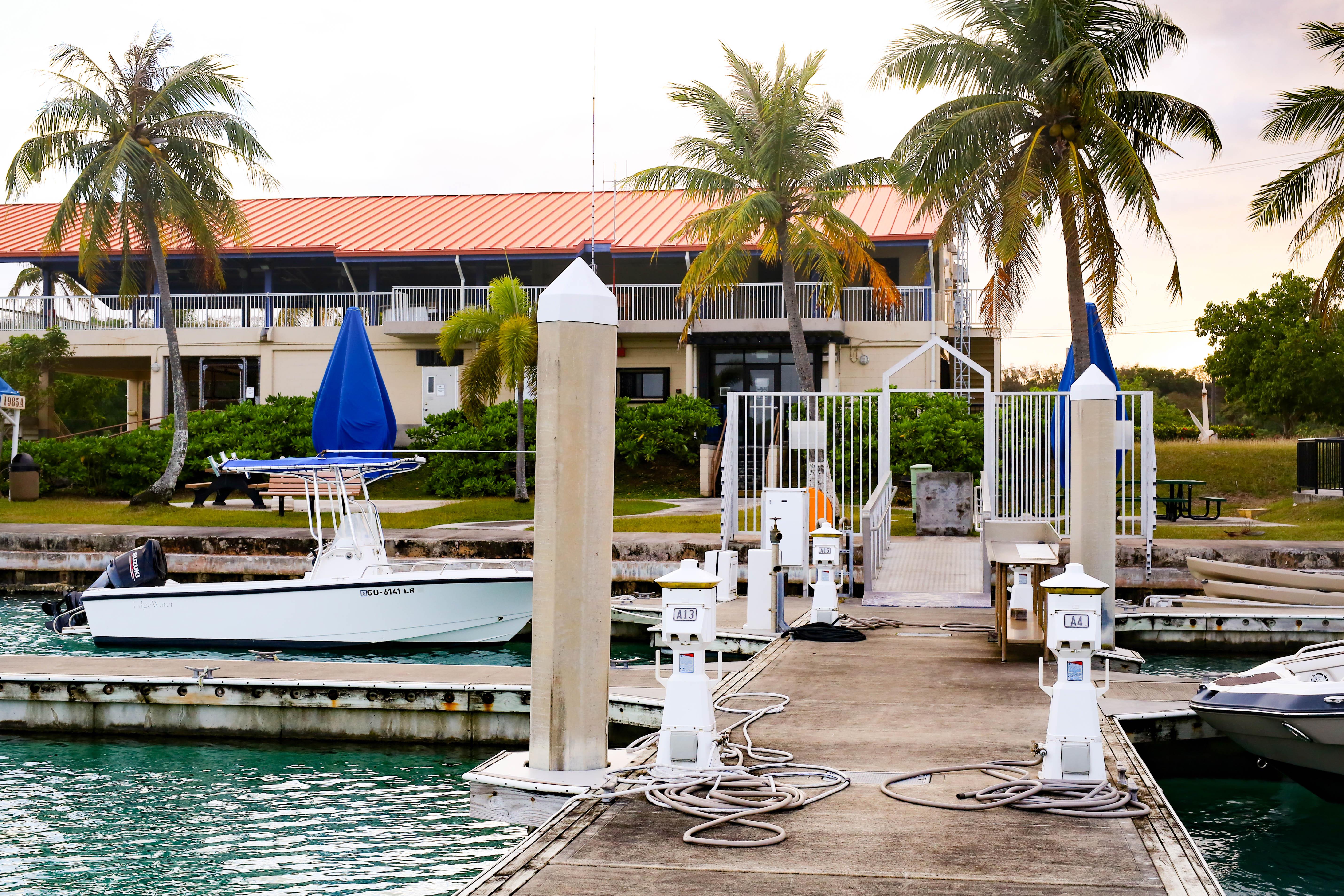 Situated on scenic Apra Harbor, Sumay Marina Adventure Center offers a variety of activities for water sports enthusiasts. Enjoy a day of sightseeing, fishing, or diving on one of our 19′ Edgewater rental boats that feature, T-tops with rod holders, dual seats at the helm station, lots of storage, deep-V hulls (more stability), and 4-stroke engines.
To rent boats, you must have a National Association of Boating Law Administrators (NASBLA) endorsed certificate, which is recognized by the U.S. Coast Guard as exceeding the minimum requirement of the National Recreational Boating Safety Program. If you need a certificate, go to BOATUS.ORG, click the link for Online Courses, then on to the Free Boating Safety Course. Choose any state that is endorsed by NASBLA. After you have successfully completed your course, print a certificate and present it to the marina staff and they will assist you with scheduling a check ride on our boats. Reservations start at $100 plus the cost of fuel for four hours of boating.
For boat owners, two boat-launch ramps are provided as well as outdoor dry storage pads and wet slips at the marina docks.
---
Services Offered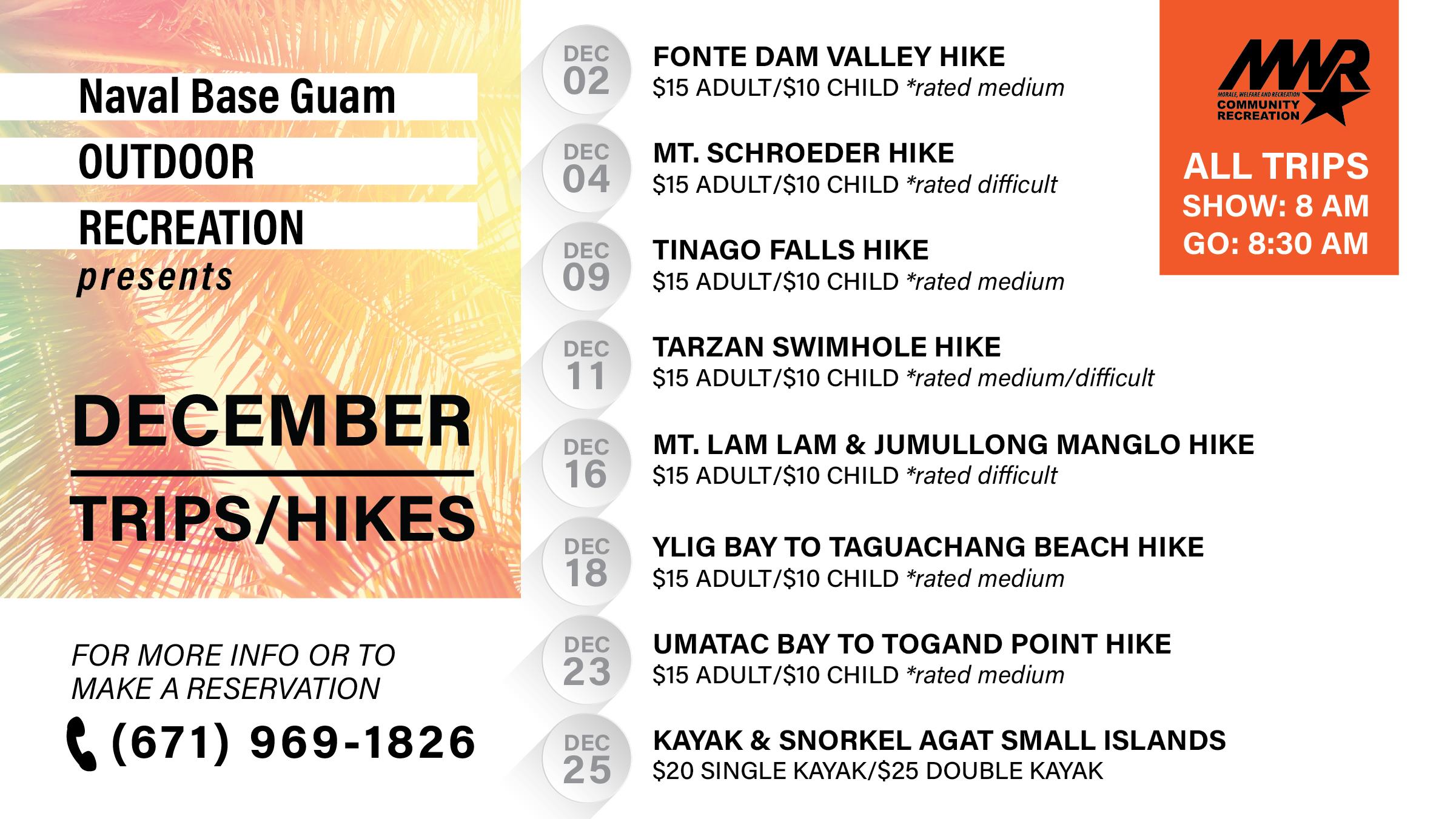 ---
Naval Base Guam Lemon Lot
Buy and sell personally-owned vehicles through the POV Resale Lot (also known as Lemon Lot). Sell privately owned automobiles, motorcycles, boats, RVs, and other vehicle types! The NBG Lemon Lot is conveniently located in the parking lot across from the Navy Exchange Home Gallery. This lot is for private auto sales only, and all vehicles displayed must have a permit, which is available through the MWR Outdoor Recreation Center. All vehicles must be registered and insured while on display.
LEMON LOT COST: $20 per month/per vehicle
REGISTRATION INFORMATION: To register please call 564-1826 or make an appointment by email:
mwrguamitt@gmail.com
. Must submit a current vehicle registration and insurance.